Data Scientist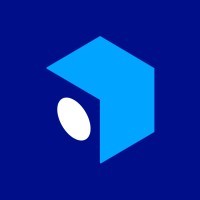 Thalo Labs
Data Science
Brooklyn, NY, USA
Posted on Friday, November 17, 2023
We're Thalo Labs, an NYC-based company on a mission to transform the built environment into a powerful tool for fighting climate change. Where others see buildings as part of the problem, we see an incredible opportunity to leverage existing infrastructure to not only accelerate drawdown, but to transform the built environment from one of the biggest emitters to a carbon sink.
Our team has built self-driving cars at Waymo, worked on satellite imagery at Google, designed systems for John Deere, developed space missions for NASA, engineered bikes for Peloton, led manufacturing design for Boom Supersonic jets and more. We are united by our shared goal of making products that help us decarbonize today, and we're looking for awesome, energetic people to join us!
We are seeking an experienced Data Scientist to join our team to drive development of data products across our entire business. You will be responsible for managing and analyzing large datasets, developing statistical models and algorithms, and providing insights to improve business outcomes and growth. The ideal candidate has strong attention to detail and is highly organized, creative, motivated, and passionate about achieving results. You will be one of the forces behind Thalo's mission to measure and reduce scope 1 emissions through deep understanding of our data.
Responsibilities:
Contribute to multiple levels of the Thalo's data science process (cleaning, extraction, transformation, loading, analysis / inference / prediction)
Present results, insights, and recommendations to both technical and non-technical stakeholders
Measure product and customer performance, develop / refine core metrics, and create reporting to understand and monitor them
Recommend ongoing improvements to methods, algorithms, and data infrastructure to unlock new findings / insights
Consult with key internal and external stakeholders to understand and frame model requirements and potential applications.
Build error analysis and propagation methods, tools, and systems
Skills and Qualifications:
M.S. or higher in a quantitative discipline such as computer science, engineering, physics, statistics, etc.
Strong experience (4+ years) in applied data science, i.e. designing, conducting, analyzing, and interpreting experiments and/or investigations
Proven track record of extracting business insights from unclean datasets, preferably working with real world sensor data
Comprehensive understanding of statistics including error propagation, error analysis, and error reporting
Experience with temporal prediction, forecasting, or forward modeling
Experience hardening and deploying data science scripts/algorithms/code into production environments
Extensive experience with Python and Git, as well as familiarity with relational and time-series databasesExcellent written, verbal, and data communication skills
Don't worry if you don't tick every box, we still would like to hear from you. We are building a diverse and balanced team that complements each other while covering the critical skills and experience.