Senior Hardware Engineer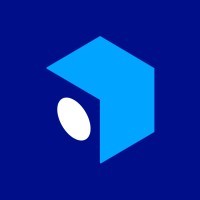 Thalo Labs
Software Engineering, Other Engineering
New York, NY, USA
Posted on Wednesday, October 25, 2023
We're Thalo Labs, an NYC-based company on a mission to transform the built environment into a powerful tool for fighting climate change. Where others see buildings as part of the problem, we see an incredible opportunity to leverage existing infrastructure to not only accelerate drawdown, but transform the built environment from one of the biggest emitters to a carbon sink.
Our team has built self-driving cars at Waymo, worked on satellite imagery at Google, designed systems for John Deere, developed space missions for NASA, engineered bikes for Peloton, led manufacturing design for Boom Supersonic jets and more. We are united by our shared goal of making products that help us decarbonize today, and we're looking for awesome, energetic, hardware engineers to join us!
This is a hands-on role: if you love prototyping, testing systems, integrating devices with the built environment, and generally getting your hands dirty, you'll love this. The ideal candidate lives at the intersection of fundamental R&D, testing, and getting products to our customers quickly. You are passionate about making excellent, reliable systems leveraging hardware & software, excited to work at the cutting edge of carbon remediation technologies, and enthusiastic about taking ownership of key systems.
This is an opportunity to be an early engineering contributor, so it's important that you have startup experience and a startup mindset. We make things that are at the scale of the built environment, so while consumer experience is great, you should have prior experience working on industrial/aerospace B2B systems.
What you'll be doing:
Designing, building, and testing carbon mitigation and sensing systems, ranging from detailed CAD design, mechatronics development, testing, and customer deployments.
Driving trade studies and evaluating systems design.
Supporting builds and deployments with customers.
Working with the team, develop and execute long term product roadmaps.
Working with manufacturers and suppliers to reduce BOM cost, validate certifications and scale Thalo's products.
Job Requirements:
Previous experience (10 years or more) developing and deploying mechanical systems, particularly multidisciplinary hardware/software projects and products.
Demonstrated individual ownership for projects or programs through the development cycle.
Bachelor's degree with solid background in complex component/assembly design, in a related field, including but not limited to: Mechanical engineering, Chemical and/or Process engineering, Electrical engineering, Physics, Chemistry, etc.
Proficient in mechanical design and documentation (SOLIDWORKS ecosystem).
Experience with sheet metal design principles and fabrication (DFx).
Experience with mechatronics and/or complex mechanical/electrical assemblies.
A passion for hands-on, prototyping/testing/R&D.
Top-notch verbal and written communication skills.
Ability to work independently in a fast-paced environment, self managing and regulating large scopes of work.
Nice to haves:
Advanced degree in field of interest
Passion for mitigating the effects of climate change
Field service experience (e.g., flight testing, road testing, factory/automation installation)
DFA, DFM experience
Experience working in a mission critical industry
Experience with HVAC, or MEP principles
Portfolio of projects
Perks and Benefits:
-Health, dental and vision available
-Unlimited PTO for exempt (salaried) employees
-Falafel Fridays
-Weekly happy hours
-Quarterly team off-sites
Commitment to Diversity, Equity, and Inclusion:
Thalo Labs is committed to diversity and building an equitable and inclusive environment for people of all backgrounds and experiences. We think that a diverse team is critical to Thalo's success. We especially encourage members of traditionally underrepresented communities to apply, including women, people of color, LGBTQ+ people, veterans, and people with disabilities.
Don't worry if you don't tick every box, we still would like to hear from you. We are building a diverse and balanced team that complements each other while covering the critical skills and experience.