Forward Deployed Engineer - Field Operations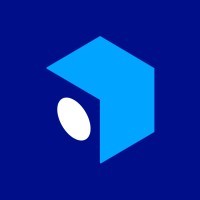 Thalo Labs
Operations
New York, NY, USA
Posted on Tuesday, August 29, 2023
We're Thalo Labs, an NYC-based company on a mission to transform the built environment into a powerful tool for fighting climate change. Where others see buildings as part of the problem, we see an incredible opportunity to leverage existing infrastructure to not only accelerate drawdown, but to transform the built environment from one of the biggest emitters to a carbon sink.
Our team has built self-driving cars at Waymo, worked on satellite imagery at Google, designed systems for John Deere, developed space missions for NASA, engineered bikes for Peloton, led manufacturing design for Boom Supersonic jets and more. We are united by our shared goal of making products that help us decarbonize today, and we're looking for awesome, energetic people to join us!
We are seeking a motivated and responsible candidate who will be managing and executing equipment deployment throughout the five boroughs and beyond. This is a forward deployed role at the intersection of execution, on-your-feet debugging and ingenuity, and working with our customers. If you love testing systems, integrating devices with the built environment, and generally getting your hands dirty, you'll love this. In this role, you will conduct installations, perform troubleshooting in the field, and work alongside engineers to improve our products. You are passionate about getting excellent, reliable systems leveraging hardware & software into the field, excited to work at the cutting edge of carbon remediation technologies, and enthusiastic about taking ownership of key systems.
We make things that are at the scale of the built environment, so while consumer experience is great, you should have prior experience working on industrial/aerospace B2B systems.
What you'll be doing:
Responsible for equipment deployment and maintenance throughout the city
Interfacing with customers and on-site teams, acting as the public face of Thalo
Working with engineers to improve and refine the product
Working with customer success to improve and refine operations processes, training, and documentation
Helping build and assemble our products, electronically and mechanically
Job Requirements:
Experience providing field support independently or indirectly supervised
Comfortable working in the field in a variety of settings (e.g. boiler rooms and mechanical rooms) and working on ladders
Experience working hands on, building, troubleshooting or repairing (including working with basic hand tools)
Strong communication skills and high level of customer service (e.g. experience coordinating site visits and interfacing directly with customers)
Ability and enthusiasm to work in a fast-paced and cross-functional environment
Well organized, motivated, and detail-oriented
Valid driver's license with a clean driving record
Nice to have:
Interest in climate mitigation
Experience managing own schedule and/or vehicle
Experience working with HVAC
Experience with integrated hardware/software systems
Interest in being part of a growing team in new a space
Work conditions:
Ability to lift and carry medium loads (up to 51 pounds) regularly
Working in mechanical rooms, boiler rooms, roof-tops, etc.
Willingness to travel occasionally during the work week
Frequently work in outdoor weather conditions throughout the year
The ability to observe details at close range (within a few feet of the observer)
The ability to communicate information and ideas so others will understand
Must be able to exchange accurate information in these situations
Perks and Benefits:
-Health, dental and vision available
-Unlimited PTO for exempt (salaried) employees
-Falafel Fridays
-Weekly happy hours
-Quarterly team off-sites
Commitment to Diversity, Equity, and Inclusion:
Thalo Labs is committed to diversity and building an equitable and inclusive environment for people of all backgrounds and experiences. We think that a diverse team is critical to Thalo's success. We especially encourage members of traditionally underrepresented communities to apply, including women, people of color, LGBTQ+ people, veterans, and people with disabilities.