Head of Engineering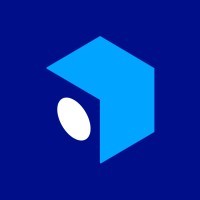 Thalo Labs
Software Engineering
New York, NY, USA
Posted on Thursday, May 11, 2023
We're looking for a strategic and visionary engineering leader with a proven track record of delivering market driving innovation at scale. This role has significant leadership responsibility as the head of all engineering product efforts across the spectrum of hardware, software, and data. You will own both the technical execution and people management, and have a deep understanding of the company's short and long term product strategy and drive product deliverables.
The ideal candidate brings deep experience in Hardware Engineering or Physical Sciences as well as strong understanding of the Software Development process. You have built teams from an early stage, thrive in an ambiguous environment and bring calm to the storm. You are highly collaborative and have proven success taking products and teams from inception to launch – and beyond.
Responsibilities:
Lead and grow our cross functional team to ensure the successful delivery of high quality, reliable, and cost effective products that mitigate climate change and contribute to the strategic direction of the business.
Develop and execute the engineering strategy and roadmap in alignment with Thalo Labs vision and goals.
Create and manage the engineering budget, ensuring we optimize resources and investments to achieve our goals.
Own inter team collaboration, ensure seamless integration between Mechanical, Electrical, Software, Embedded, Material, and Chemical Engineering.
Maintain a hands-on engineering and leadership approach to provide technical guidance, reviews, and mentorship to the team.
Experience & Qualifications:
10+ years of experience and breadth of exposure across engineering disciplines (ME, EE, SW, Chemical), with at least 5 years of experience at a management/executive level or above
Proven success bringing new technology to scale and previous experience as a leader of rapidly growing teams tackling hard technical challenges
You approach engineering from a product perspective, keeping the end user in mind while successfully balancing customer requirements and business needs
Early stage product experience and held leadership role in a Series A/B company or startup within a larger company
Excellent managerial, mentoring, and interpersonal skills. Ability to effectively communicate and collaborate across all areas of engineering and staff at all levels
BS in an engineering field such as ME, EE, Chemical engineering, Physics, or similar. MS or PhD preferred
Perks and Benefits:
-Health, dental and vision available
-Unlimited PTO for exempt (salaried) employees
-Falafel Fridays
-Weekly happy hours
-Quarterly team off-sites
Commitment to Diversity, Equity, and Inclusion:
Thalo Labs is committed to diversity and building an equitable and inclusive environment for people of all backgrounds and experiences. We think that a diverse team is critical to Thalo's success. We especially encourage members of traditionally underrepresented communities to apply, including women, people of color, LGBTQ+ people, veterans, and people with disabilities.