Director of Sales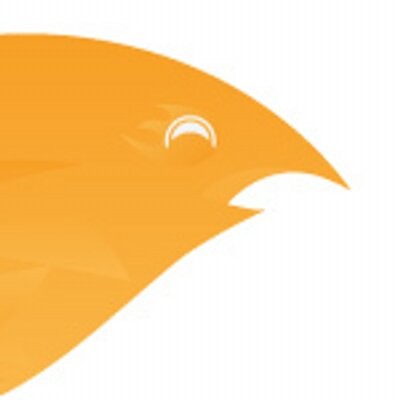 Revivn
Sales & Business Development
Brooklyn, NY, USA
Posted on Friday, May 26, 2023
Revivn is a bootstrapped, profitable and rapidly growing company that helps enterprises manage their old technology through our end of life software platform. We take electronic recycling one step further by repurposing hardware that still has remaining life and providing it to people who lack dedicated computer access. Working with companies like
Gensler, Thumbtack, and Teach for America
we are changing the way companies view old technology with a new model that focuses on repurposing instead of recycling.
About the Role: We're looking for a resourceful, growth and culture-minded "leader of leaders" with a proven track record of success at the individual and team level to become our first Director of Sales. As the Director of Sales, you will manage a rapidly growing team of sales representatives and PDRs (SDRs). You will be a player/coach who oversees hiring, people management and development as well as strategic client interaction. This role will report into our founder and be a member of the growing senior leadership team. This is a hybrid role (4 days a week in office) located in our Brooklyn Navy Yard Headquarters.
About You: You are hungry, passionate, and love inspiring people to do their best work through coaching and by leading as an example. You lead with humility - there is no job too big or too small, and you love to celebrate the wins. You are a very strong people manager and enjoy investing in learning and development. You hold a high bar for the team and motivate them to exceed it. You are comfortable being held to and encouraging the team to exceed a quota.
Responsibilities:
Achieve growth and hit sales targets by successfully managing the sales team
Continue to grow the team of sales representatives and partner development representatives - ideally you come into Revivn with representatives who would follow you
Provide leadership and direction to a high-performing team of individual contributors, including hiring, training, and career development
Own all performance management of the team - including managing low performers up or out
Identify knowledge gaps within the team and develop plans for filling them
Ensure that company quotas are met by holding running check-ins with the sales team to set objectives and monitor progress
Work with the GM of Revenue to continually refine effective and aligned overall go-to-market strategy, and ensure the team feels secure in their pitches
Take an empowered and entrepreneurial approach to the role, working collaboratively with the rest of the Leadership Team to get things done
Operate with a high level of integrity and humility
Deeply understand Revivn's current and future products and train the team
Lead and inspire top talent to reinvent and streamline processes, practices and behaviors to drive revenue generation
Be the trusted advisor for all of our Partners at Revivn
As a Director of Sales, your mission will be to:
Drive revenue by ensuring Revivn's team is well trained, hungry and eager to provide value for our clients
Be a caring people leader who holds a high bar for the team and coaches people to meet it
Ensure our growth goals are through strategic expansion and training of our revenue team
Qualifications:
7+ years of experience in Sales or related customer-facing positions within a rapidly growing SaaS company (It is a bonus if you have experience with sustainability SaaS)
3+ years of people management experience - experience building, hiring, and training a successful team, preferably with multiple layers
Demonstrable track record of high performance and success
Ability to think strategically, problem solve, and effectively prioritize work and initiatives in a fast-paced, rapidly changing environment
Data driven mindset with attention to detail
High energy, go-getter with fresh ideas who takes the initiative to get things done
Highly intelligent, passionate, driven, coachable individuals who are excited to delight clients, drive revenue, build a generational company, and accelerate their careers
Revivn is an equal opportunity employer and strongly encourages applications from people of color, persons with disabilities, women and LGBT applicants.
The salary range for this role is $225,000 - $300,000 OTE. Actual compensation packages are based on several factors that are unique to each specific candidate; including but not limited to skill set, depth of experience, applicable certifications, and geographic work location. This may vary depending on living location and market rate.