Director of Strategic Finance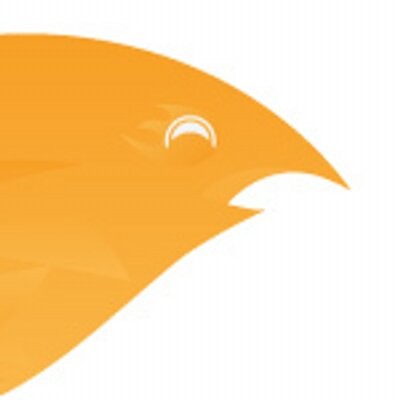 Revivn
Accounting & Finance
Brooklyn, NY, USA
Posted on Wednesday, April 19, 2023
Revivn is a bootstrapped, profitable and rapidly growing company that helps enterprises manage their old technology through our end of life software platform. We take electronic recycling one step further by repurposing hardware that still has remaining life and providing it to people who lack dedicated computer access. Working with companies like
Gensler, Thumbtack, and Teach for America
we are changing the way companies view old technology with a new model that focuses on repurposing instead of recycling.
About the Role: We're looking for a resourceful, growth and culture-minded leader with a proven track record of success at the individual and team level to become our first Director of Strategic Finance. As the Director of Finance, you will run a small team that's plugged into every facet of the business and has a wide strategic and operational mandate. You will function as a player/coach who builds and iterates our forecasting and annual planning from the top down, as well as have a heavy hand in charting the trajectory of the business. You will have a large role in strategically operating the company and "keeping the trains on the track". This role will report into our VP of Operations on the executive team, and be a member of the growing senior leadership team. This is a hybrid role (4 days a week in office) located in our Brooklyn Navy Yard Headquarters.
About You: You are a hungry, analytical, and operationally minded-thinker. You are excited to use your financial acumen and data driven decision making to support the growth of the business in a scalable but agile way. You are comfortable operating in ambiguity and are solutions-oriented. You enjoy cross collaboration and excel at building trust with a variety of stakeholders. You are strategic and curious in your approach, and you enjoy both leading a small team and heavy hands-on work (equally comfortable at 10,000 feet or in the thick of the weeds). You are comfortable with external negotiation. While you have a specific background in finance, you are probably often referred to as a Jack or Jill of all trades.
Responsibilities:
Build, lead, and develop the finance, operations, and accounting team.
Develop robust business analysis / reporting for Revivn Leadership to drive strategic value, supporting business decisions and execution.
Identify risks and opportunities related to achieving financial objectives, working with process partners to mitigate risks and realize opportunities.
Identify and lead opportunities to improve business processes and reporting.
Provide leadership and direction as you build a high-performing team of individual contributors through hiring, training, and career development
Work collectively with cross-functional teams to identify direct material drivers.
Develop (in conjunction with the executive team) specific and targeted goals within each team to expand and accelerate growth & adoption, operational excellence and customer satisfaction
Build out sophisticated reporting, tracking, and forecasting mechanisms to monitor and drive business growth.
Leverage both internal teams and contractors (accounting, offshore, etc) and design the best utilization of both to match the stage of and scale the company.
Take an empowered and entrepreneurial approach to the role, working collaboratively with the rest of the Leadership Team to get things done.
Operate with a high level of integrity and humility.
Focus intentionally on keeping the operational effectiveness of the organization high.
Imbue financial and accounting best practices across the Revivn finance and operations team.
Qualifications:
6+ years of working experience in both banking and high growth start-up finance.
Self-starter with strong financial, business modeling and analysis skills.
Ability to communicate complex financial concepts in a simple understandable format.
Solid knowledge of general accounting.
Ability to organize, prioritize, take ownership, and keep on top of a wide variety of tasks while balancing the needs of stakeholders and multiple priorities.
4+ years of people leadership experience with a proven track record of building high-performing teams where employees thrive and others want to join.
Exceptional interpersonal skills, executive relationship management skills, and team leadership skills, including the ability to work collaboratively and persuasively across all employee levels and geographies.
Familiarity with current analytical techniques, regression, decision trees, segmentation techniques
Demonstrable track record of high performance and success.
Ability to think strategically, problem solve, and effectively prioritize work and initiatives in a fast-paced, rapidly changing environment.
You have preferably had operational oversight at a high growth company.
Revivn is an equal opportunity employer and strongly encourages applications from people of color, persons with disabilities, women and LGBT applicants.
The salary range for this role is $165,000 - $185,000 OTE. Actual compensation packages are based on several factors that are unique to each specific candidate; including but not limited to skill set, depth of experience, applicable certifications, and geographic work location. This may vary depending on living location and market rate.