Operations Analyst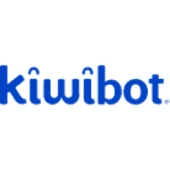 Kiwibot
IT, Operations
Medellín, Medellin, Antioquia, Colombia
Posted on Wednesday, May 17, 2023
Job Description
At Kiwibot we believe in the automation of the physical world. Currently we are building the largest robotic last-mile delivery network to support operations in several environments from college campuses to cities across the world. We are a dynamic, fast-paced organization that values agility, resourcefulness, disruptive thinking, happiness and service. We are excited to welcome the next generation of tech disruptors to our company.

As an Operations Analyst you will have the opportunity to be part of our Kiwibot U Program, a 3 to 6-month program that seeks to teach young Colombian talent how to successfully implement a last mile delivery solution and give them the opportunity to have their first work experience in a tech startup.

Location: Medellin, Colombia, United States, Middle East or Asia.

*The location's assignments are tied to the needs of the company, and might change during the course of the program.

The program is a theoretical-practical (20/80) experience in which you will understand the primary traits needed to thrive in a fast-paced startup - like Kiwibot.

The program is divided like this:
Introduction to Kiwibot and training (1-3 weeks)


*On-field intensive training (15-20 weeks)


*Internal support (5-8 weeks)


Experience debriefing (1-2 weeks)


Time off (according to colombian labor law)

*The exact duration of each section is an estimate and can change during the curse of the program.




*The On-field intensive training and the internal support timelines might change due to business needs.
Requirements
This training program might be the right one for you if you have:
Emotional intelligence: Having the ability to

identify, understand, and manage your own emotions

, as well as to

recognize and respond to the emotions of others.

Being able to

regulate your own emotions

, communicate effectively, and navigate social interactions in a positive way. Able to

empathize with others,

build strong relationships, and

handle conflicts in a constructive manner.

Assertive communication: Capable of

expressing your own thoughts, feelings, and needs

in a clear, direct, and respectful manner,

while also respecting the thoughts, feelings, and needs

of the other person involved in the conversation; being confident and firm in expressing oneself

without being aggressive or passive.

Solution orientation: Having a mindset or approach in which you

focus on finding solutions to problems

or challenges, rather than dwelling on the negative aspects of the situation.

Actively seeking out ways to address the problem

, rather than simply complaining or blaming others.

Demonstrate a willingness to collaborate

, brainstorm ideas, and try different approaches until a viable solution is found.

Versatility: Having the ability to

adapt or be flexible in different situations or contexts

. Being able to

perform a variety of tasks or roles

, and to adjust your approach or behavior to meet the needs of different situations or people.

Resilience: Having the ability to

recover and bounce back from adversity

, challenges, or stress. Being able to adapt to difficult situations, cope with setbacks, and move forward in the face of adversity

maintaining a positive outlook.

Travel requirments: Having a valid visa and any other travel requirement needed for you to safely travel to and from the operational sites assigned.


English fluency: Having the ability to speak, read write, and understand the English language with ease and proficiency. Being able to communicate effectively and accurately in a variety of situations, including in casual conversations, business settings or academic enviroments. Able to use grammar and vocabulary correctly and appropriately, and can understand and interpret idiomatic expressions and cultural nuances.
What does a day of intensive training look like?
As an Operations Analyst you have several responsibilities including but no limited to:

Logistic Responsibilities

Execute and support the logistic requests to ensure facilities and transportation at the operational site.


Execute and support the logistic requests regarding shipping of spare parts, bots, marketing merch and any other Kiwibot asset.


Comply with the proper management of Kiwibot's Houses, Offices, Cars and all other assets of the company.



Operational Responsibilities

Be an operations on-site point of contact for the required on-site stakeholders.


Ensure an optimal fleet deployment and un-deployment.


Ensure the restaurants have all systems in place to deliver with Kiwibot, providing extensive support if needed.


Ensure the achievement of the operational goals, KPIs and OKRs, included but not limited to manual loading of the robots and the direct delivery to end consumers when required.



Marketing & Growth Responsibilities

Execute campus engagement activities as required, including but not limited to interactions with the end customers.


Create audiovisual content as required.


Conduct and document market research and surveys as required.



Maintenance Responsibilities

Implement basic maintenance procedures


Keep in constant communication with your direct supervisor about the status of the fleet.


Implement and support the software updates and changes of the robot fleet.



Coexistence Responsibilities

Follow all company policies and regulations.


Comply with the Kiwibot's coexistence policies.


Comply with the proper management of Kiwibot's Houses, Offices, Cars and all other assets of the company.


Ensure the house supplies are met and managed as required.



Kiwibot U Responsibilities

Follow the Kiwibot U Startup Program syllabus.


Attend the Kiwibot U startup Program classes.


Comply by to the Kiwibot U Startup Program evaluation system.

Benefits
Once you finish the program and meet the minimum performance criteria, you will receive:

A completion certificate of the program.


A recommendation letter from Kiwibot for you to use as a reference with other companies.


Priority on our HR selection processes whenever we open new positions in the company.

What we offer you:
A monthly compensation.


Access to Platzi while you are part of the program, so you can keep developing your skills even further.


Round Trip tickets from your country of origin to the operational sites.


Housing during your stay at our operational sites.


Travel Insurance.


Transportation means form the living quarters to the operational site.


Groceries allowance or dining while at our operational sites.

{{getI18n('zr.careers.publicpage.meta.viewapplication')}} {{getI18n(data[0].applynow)}}
{{getI18n("crm.setup.careersite.aboutcompany")}}
{{unescape(removeUnwantedCss(org_info.description))}}
{{org_info.description}}
{{each_field.field_label}}
{{unescape(removeUnwantedCss(record[each_field.api_name],true))}}
{{getValue(record[each_field.api_name],each_field.data_type)}}
{{getI18n("zr.crm.migration.client.attachment.label")}}
{{getI18n('zr.careers.publicpage.meta.viewapplication')}} {{getI18n(data[0].applynow)}}