Senior Software & Digital Product Manager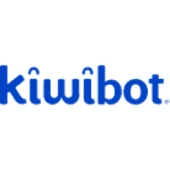 Kiwibot
Product
Medellín, Medellin, Antioquia, Colombia
Posted on Tuesday, August 30, 2022
Job Description
At Kiwibot we are building the most reliable, friendly, and efficient robotic platform that allows every person or business to offer and receive an affordable and safe delivery service. We are the leading robotic platform with a track record of more than 150,000 successful deliveries in multiple locations in the USA. We are on our way to becoming an industry leader and to get there, we need to build an amazing team.

He/She/They will work closely with the leadership team to deliver solutions through leading-edge management consulting along with technology and design. You will be responsible for innovating and building solutions to automate internal, business and customer processes by building quality features and addressing customer issues rapidly and you'll contribute to making the company a better place to work.
Location: Remote Friendly / Medellin city.

Requirements
As a Senior Software Developer a typical day might include the following:

Participate in the full software development cycle from ideation to release phase and provides post production support.


Provide estimated development time frames for assigned Software Development projects to ensure accurate planning and delivery of projects.


Develop technical design documents for internal and outsourced teams. Maintaining detailed documentation, in-person meetings, and regular follow-ups/reviews.


Design user interaction models, workflows, and user interfaces to ensure the quality of software development.


Evaluate and recommend processes and technologies that could improve the productivity of the group.


Support management by actively participating in providing technical feedback that will be used to complete the Software Developers I and II performance appraisals.


Train end-users and technical support staff as required.


Rapidly grasp problems and apply industry-standard technologies towards the solution.


Interprets customer/users' needs and user stories in order to code and develop programs that result in positive outcomes.


Inspire and motivate team members to set high standards of excellence and commitment to a common goal.

This job might be the right one for you if:

-7+ years proven hands-on Software Development experience.
-3+ Years of experience with relational database and SQL concepts.
-Understand full life cycle development: data modeling, architecture, unit testing, and product support.
-A self-starter capable of working independently with minimum supervision and in a team-oriented, collaborative environment.
-Excellent organizational skills, able to set priorities, and responsive to customer requests.
-Extensive experience working on engineering projects.
-Impeccable attention to detail.
-Excellent, team-based attitude.
-Demonstrated ability to design and improve processes.
-Be calm under pressure with a demonstrated track record of successfully managing multiple projects simultaneously.
-Flexible and adaptable in regards to learning and understanding new technologies.
-Honesty, transparency & solutions-oriented.
-Proficient English speaking & writing skills (C1-C2).
You might have also had:

Excellent communication skills, both written and oral, and interpersonal communication skills with both technical and non-technical audiences in Spanish and English (we are a Latin America start-up!).


An eye for detail, and be able to put ideas into a tangible form.


Experience starting or scaling a successful startup.


Knowledge of electronics, electric engineering, or other similar technical fields.

Career Path:

Senior Software & Digital Product Manager- Director of Software & Digital Product - VP of Software & Digital of Product- Chief of Software & Digital Product Officer

Benefits
What we offer you:

As your career progresses, we commit to developing and advance your career. We aim to put together personalized training for every employee through a blend of training that includes:

Opportunity to join a fast-growing startup and help shape and establish the company's industry leadership in robotic last-mile delivery


Competitive compensation package


Targeted in-house training and on-the-job training and experience


Tailored coaching


Being part of one of the top Tech Start-Ups in Latin America that is operating in the US market

{{getI18n('zr.careers.publicpage.meta.viewapplication')}} {{getI18n(data[0].applynow)}}
{{getI18n("crm.setup.careersite.aboutcompany")}}
{{unescape(removeUnwantedCss(org_info.description))}}
{{org_info.description}}
{{each_field.field_label}}
{{unescape(removeUnwantedCss(record[each_field.api_name],true))}}
{{getValue(record[each_field.api_name],each_field.data_type)}}
{{getI18n("zr.crm.migration.client.attachment.label")}}
{{getI18n('zr.careers.publicpage.meta.viewapplication')}} {{getI18n(data[0].applynow)}}