Logistics Senior Manager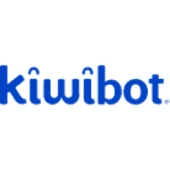 Kiwibot
Operations
Medellín, Medellin, Antioquia, Colombia
Posted on Tuesday, August 30, 2022
Job Description
At Kiwibot we are building the largest robotic last-mile delivery network to support operations in several environments from college campuses to cities across the US, Middle East & Asia. We believe that the future will be powered by clean and effective technological solutions and that everyone should have the access to receive anything at a low or no cost.

The ideal candidate for this position is an organized, structured, team-oriented disciplined critical thinker seeking a fast-paced environment, comfortable working on complex and diversified requests that are critical to the long-term success of Kiwibot.

He/She/They will be responsible for planning, coordinating, and monitoring logistics operations such as warehousing, inventory, transportation, and supply chain processes. This position will be responsible for ensuring compliance with all regulations governing international trade (customs, export control, security). In addition, KPIs will be developed, tracked and reported, and continuous improvement programs and new logistics solutions will be developed and implemented to reduce transportation cost and cycle time while maintaining on time delivery and quality.

Location: Remote Friendly - Medellín, Colombia
Requirements
As a Logistics Senior Manager, a typical day might include the following:

Perform metrics reporting and data analysis tasks to identify issues and opportunities for process improvements.

Develop new strategies to streamline processes and reduce costs.

Coordinate globally with Operations, Manufacturing, and Supply Chain.

Supervising all domestic and international shipments of products and materials between sites and partners.

Management and organization of international purchases, tickets, insurance, lodging, rental or purchase of cars, sim cards and other corporate alliances for the benefit of kiwi.

Lead weekly risk routines to help mitigate future risks and create contingency plans to sustain the KPIs.

Manage and develop logistics staff.

Create and manage budgets.

Addressing operational issues with a sense of urgency and ensuring that operations meet internal service level agreements.

This job might be the right one for you if:

Bachelor's degree required, preferably in Supply Chain Management, Business, IT or related field.

5+ years of experience working in logistics, warehouse, or transportation operations.

Ability to manage, coach, and provide training for direct reports.

Deep knowledge of import /export process, and INCOTERMS experience.

Exceptional organizational and analytical skills.

Working knowledge of logistics and inventory software.

Experience being a leader among peers, influencing cross-functional partners, and setting an example for others.

Strong customer orientation.

Proficient English speaking & writing skills (C1-C2).

Analytical background: you can mold and understand data to drive action and results.

Excellent communication skills: experience working closely and communicating effectively with a diverse set of stakeholders in an ever-changing, rapid growth environment.


You might also have:

Spanish language skills (we are a Latin American start-up!).

Experience starting or scaling a successful startup.

Demonstrated interest in logistics, on-demand services, and marketplaces.

Knowledge of electronics, electric engineering, or other similar technical fields.

Experience in recruitment or building of operational teams.

Change management.


Strong technology skills.



Career Path:

Logistics Senior Manager - Head of Logistics - Vice President of Logistics

Benefits
What we offer you:

As your career progresses, we commit to developing and advance your career. We aim to put together personalized training for every employee through a blend of training that includes:

Opportunity to join a fast-growing startup and help shape and establish the company's industry leadership in robotic last-mile delivery.


Competitive compensation package.


Targeted in-house training and on-the-job training and experience.


Tailored coaching.


Being part of one of the top Tech Start-Ups in Latin America that is operating in the US market.

{{getI18n('zr.careers.publicpage.meta.viewapplication')}} {{getI18n(data[0].applynow)}}
{{getI18n("crm.setup.careersite.aboutcompany")}}
{{unescape(removeUnwantedCss(org_info.description))}}
{{org_info.description}}
{{each_field.field_label}}
{{unescape(removeUnwantedCss(record[each_field.api_name],true))}}
{{getValue(record[each_field.api_name],each_field.data_type)}}
{{getI18n("zr.crm.migration.client.attachment.label")}}
{{getI18n('zr.careers.publicpage.meta.viewapplication')}} {{getI18n(data[0].applynow)}}