Senior Data & Analytics Manager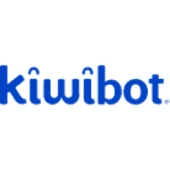 Kiwibot
Data Science
Medellín, Medellin, Antioquia, Colombia
Posted on Tuesday, August 30, 2022
Job Description
At Kiwibot we are building the largest robotic last-mile delivery network to support operations in several environments from college campuses to cities across the US, Middle East & Asia. We believe that the future will be powered by clean and effective technological solutions and that everyone should have the access to receive anything at a low or no cost.

He/She/They will work closely will report directly to the CEO and work closely with department leaders to build critical business intelligence for marketing, product, and sales teams. You'll provide the source-of-truth strategic information to key stakeholders through data mining of databases and thereby driving strategic decisions for the company.The goal will be to provide excellent assistance and support to the CEO, employees and managers.

As a Senior Data & Analytics Manager you will work closely with the leadership team, and you will ensure that the Data department analyzes and takes the information to help marketing and product areas to achieve goals and make decisions.

Location: Remote Friendly - Medellín, Colombia

Requirements
As a Senior Data Manager a typical day might include the following:

Design, develop and build data solutions including ad hoc analysis and data visualizations in Tableau.


Lead junior analysts in achieving goals.


Identify areas of opportunities for marketing and product teams.


Define OKRs, deadlines, and milestones for your team's projects.


Using an iterative and practical approach, create operational dashboards that provide bold insights into customer behaviors and KPIs for business outcomes.


Partner with team leads in providing decision clarity from data insights and visualization.


Support ad hoc analytic requests from raw data through presentation quickly, efficiently and accurately.


Be comfortable working with incomplete data while creating high confidence-level recommendations.


Collaborate with business partners in acting on complex, multi-source data to explore, generate and test business assumptions.

This job might be the right one for you if:

Experience working at startups with up to 200 people or building analytics dashboard or teams from scratch.


4+ years' experience in data analysis, modeling and/or visualization.


Bachelor's degree from an accredited university in a quantitative field.


Strong analytical skills and experience with reporting and data analysis.


Strong interpersonal and presentation skills, with ability to articulate data analysis simply.


Highly proficient with Microsoft Excel, Google Sheets.


Ability to build, interpret, and execute complex SQL queries across platforms.


Proficient with data visualization tools, preferably Google Data Studio, Microsoft PowerBI and Tableau.


Proficient with data warehousing tools, preferably BigQuery.


Familiar with web analytics tools, preferably Google Analytics.


Ability to work independently in a multifaceted fast paced environment, with minimal supervision.

You might also have:

Experience working with marketing (SEM, SEO, affiliate marketing) and sales data


Experience working with product data


Understanding of SaaS startup economics


Tech startup experience

Career Path:

Senior Data Manager - Director of Data - Vice President of Data - Chief of Data.

Benefits
What we offer you:

As your career progresses, we commit to develop and advance your career. We aim to put together personalized training for every employee through a blend of training that includes:

Opportunity to join a fast-growing startup and help shape and establish the company's industry leadership in robotic last-mile delivery.


Competitive compensation package.


Targeted in-house training and on-the-job training and experience.


Tailored coaching.


Being part of one of the top Tech Start-Ups in Latin America that is operating in the US market.


Flexible schedules, a place to learn and grow, and have fun.

{{getI18n('zr.careers.publicpage.meta.viewapplication')}} {{getI18n(data[0].applynow)}}
{{getI18n("crm.setup.careersite.aboutcompany")}}
{{unescape(removeUnwantedCss(org_info.description))}}
{{org_info.description}}
{{each_field.field_label}}
{{unescape(removeUnwantedCss(record[each_field.api_name],true))}}
{{getValue(record[each_field.api_name],each_field.data_type)}}
{{getI18n("zr.crm.migration.client.attachment.label")}}
{{getI18n('zr.careers.publicpage.meta.viewapplication')}} {{getI18n(data[0].applynow)}}