Electrical Engineer Manufacturing Design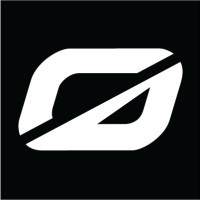 Future Motion
Other Engineering, Design
Santa Cruz, CA, USA
Posted on Friday, August 6, 2021
Tasks include design, development, testing and support of high performance electronics and electrical designs. This is a hands-on position with plenty of responsibility for the successful delivery of leading-edge mechatronic products. The environment is fast-paced and requires the application of critical thinking in demanding situations.
Key responsibilities + expectations:
- Design and bring up new PCBs for mass production and production support
- Design electrical and electromechanical test fixtures
- Bring-up and debug of PCBA and test fixture assemblies.
- Lead yield-improvement efforts
- Develop in process test procedures, compile data, and make recommendations for changes required in manufacturing processes, data management.
- Drive compliance and certification efforts
- Create documentation of electronic assembly and test procedures.
- Act a liaison with engineering in developing validation tests, test specifications, and in-line test equipment.
Requirements:
- BS in electrical engineering or related discipline (CS, EE). MS preferred.
- Microcontroller programming experience (Arduino, ARM, STM32, PIC, etc)
- Proficiency in PCB layout software (particularly Altium and/or Cadsoft Eagle)
-
Electromechanical (electric vehicle, mechatronics, etc.) background a very strong plus.
-
A fast learner with solid understanding of electronics and mechanical components.
- Hands-on experience with diagnosing and debugging electronics assemblies and mechanical systems to the lowest level (PCBA & small components)
- Excellent organizational skills, attention-to-detail, and multitasking capability.
At Future Motion, we create revolutionary new recreation-transportation products. Our company values idealism, entrepreneurship and innovation and a combination of intensity, purpose and having fun. We are looking for enthusiastic, friendly, upbeat, organized team players with great attitudes. Perks of joining include a casual dress code, plenty of Onewheel riding, and a fun, positive work atmosphere.
The job is based in our westside Santa Cruz, CA location.