Shipping and Receiving Associate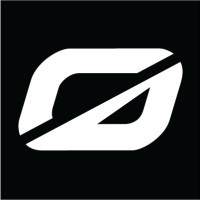 Future Motion
Administration
San Jose, CA, USA
Posted on Wednesday, June 23, 2021
We are located in San Jose, California.
The Shipping and Receiving Associate has a deep level of responsibility to maintain our warehouses, and receive and ship a variety of goods. Perks of joining include a casual dress code and excellent benefitsincluding generous vacation and a 401K Match. This position is responsible for logistics communications, arrangements, data entry, staging and prep work, loading and unloading, packing and shipping.
Responsibilities
Pick, pack, and process customer orders.
Perform quality check to ensure package contents fulfill customer order documentation.
Load and unload materials, parts, or products from pallets, skids, or trucks.
Compare identifying information and count items of incoming and outgoing shipments to verify information against bills of lading, invoices, orders, or other records.
Unpack and examine incoming shipments, reject damaged items, record shortages, and correspond with team to rectify damages and shortages.
Route items to appropriate departments, or sort and place materials or items on racks, shelves, or in bins according to predetermined sequence such as size, type, product code, etc.
Arrange boxes, material, and other industrial equipment in a neat and orderly manner.
Maintain inventory of shipping materials and supplies.
Oversee cycle count and assists with reconciliation process. Maintain neat, clean, and orderly warehouse and storage operations. Work within the safety parameters established for the area
Assist the Warehouse Supervisor in warehouse organization, productivity improvements, and maintaining key metrics in the overall performance of picking, shipping and receiving.
Other duties as assigned.
Requirements
High school diploma or equivalent required.
Three years minimum of related experience in a warehouse or production environment required.
Ability to read and interpret documents such as safety rules, blueprints, procedures, etc.
Computer skills with a background in MRP desired to include Google Suite Excellent attention to detail and problem solving skills.
Physical ability to bend, reach, climb, and lift 50 lbs. without assistance. U.S. Citizenship or Permanent Resident status required.
Our operations are located in San Jose, California.
We create revolutionary electric transportation and recreation products; and we are creating a new wave of board sports that has gone global. We are a small, fast-moving startup company that values idealism, entrepreneurship and innovation and a combination of intensity, purpose and community.