Quality Technician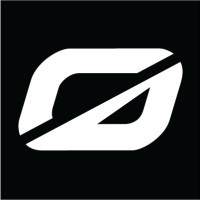 Future Motion
Quality Assurance
San Jose, CA, USA
Posted on Wednesday, May 17, 2023
We are seeking a Quality Technician to join our team!
The Quality Team is tasked with improving Future Motion's products by investigating the root causes of issues and finding opportunities for enhancing quality. The team collaborates closely with the production and engineering departments to reduce quality problems. This position requires extensive hands-on work focused on analyzing failures and identifying the underlying reasons behind them.
Key responsibilities:
Diagnose, troubleshoot, and document issues with production boards
Electromechanical repair and assembly of production boards
Technicians must be able to ride production boards and ensure that they are up to Future Motion's quality standards
Communicate emerging and trending quality issues to prevent negative impact to the factory
Technicians must be prepared to escalate concerns to the appropriate party and always promote a culture of quality
Create documentation of assembly and test procedures
Adhere to all safety policies and procedures
Requirements:
Punctuality and a professional, can-do attitude are a must
2+ years of experience in a manufacturing quality assurance environment
Strong demonstrable experience with equipment: Hand Tools, Torque Drivers, Torque Wrenches, Multimeter, Calipers, and other common equipment
Hands-on experience with diagnosing and repairing electrical and mechanical systems
Experience with wiring, mechanical assembly, and testing of electronic instrumentation, sensors, and cables
Ability to read electronic schematics, wiring diagrams, and mechanical drawings
Excellent organizational skills, attention-to-detail, and multitasking capability
Proficient in MS Word, Excel
Ability to perform physical work for extended periods of time
Ability to frequently and repetitively lift, push, and carry up to 35 lbs
Frequent weekend work and overtime required
At Future Motion, we create revolutionary new recreation-transportation products. Our company values idealism, entrepreneurship and innovation and a combination of intensity, purpose and having fun. We are looking for enthusiastic, friendly, upbeat, organized team players with great attitudes. Perks of joining include a casual dress code, plenty of Onewheel riding, and a fun, positive work atmosphere.
The job is based in our San Jose, CA location.