Graphic Designer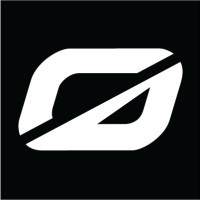 Future Motion
Software Engineering, Design
Santa Cruz, CA, USA
Posted on Saturday, March 26, 2022
What we're about:
We create boards that bring people joy, enable them to connect with the world around them and make the future more awesome. We are a small, fast-moving startup company that values idealism, entrepreneurship and innovation and a combination of intensity, purpose and having fun.
We are looking for a design professional to help drive our ongoing advertising and marketing graphic design projects. The ideal candidate will possess a diverse skillset and passion for design and the outdoors. They look forward to having real impact working on a variety of projects with a small, fast-paced team.
Key Responsibilities + Expectations
Primary responsibility is to collaborate with the Senior Designer and the Marketing Team to design high-quality visual assets, including event graphics, packaging, newsletters and digital ad assets, point of purchase, softgoods, van wraps etc..
Must be able to work quickly on multiple projects to deliver on tight timelines including several high-quality email newsletters per week.
Must be able to take critical feedback and turn it into positive results
Must be organized and a team player.
Experience + Qualifications
BA in Graphic Design or equivalent with 3+ years of experience preferred.
Must be strong in typography, layout and the creation of graphics for print, web, social.
Must have proficient working knowledge of Adobe Illustrator, Photoshop & InDesign and be willing to learn new software if necessary.
Bonus
Illustration, or Motion Graphics (After Effects, etc) Skills.
Future Motion Inc, based on the Westside of Santa Cruz, CA is a fast growing company with lots of opportunity. All equipment and software will be provided.
To Apply:
Please submit a cover letter that mentions why you would be a great fit for this role along with a link to your online portfolio. Due to the number of applications, we may not be able to contact everyone directly.