Regional EHS Manager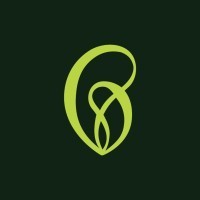 Bowery Farming
Bethlehem, PA, USA
Posted on Tuesday, November 21, 2023
At Bowery, we're making wildly delicious food more accessible to everyone. Driven by our proprietary end-to-end technology, our farms are transforming the entire fresh food supply chain to be simpler, safer, and vastly more sustainable.
We have 5 farms in operation (including state-of-the-art R&D and innovation farms) and we're just getting started. We're backed by tech and agriculture industry leaders with $647M in equity and debt capital, and our products are sold in over 1,400 locations.
Working at Bowery is more than just a job. It's a chance to make a global impact with first-of-its-kind technology and ridiculously good food. We're always looking for passionate minds to grow (and eat) with us! Ready to make a real difference? Join us. We'd love to have you here.
About the Role:
Bowery Farming is seeking a Regional EH&S Manager (Environment, Health & Safety) who will oversee and be responsible for the implementation of EH&S practices across the vertical farms. You'll join Bowery Farming at a critical point in our growth trajectory. Reporting directly to the VP of Farm Operations, you will be responsible for rolling out fundamental practices of EH&S such as Lockout-Tagout, Chemical Safety, Electrical Safety, Pre-op inspections and will lead the EH&S Farm Committee with participation from representatives of all areas of the farms.
This role will have 1 direct report (Safety Coordinator), and will also be part of the Farm Integrated Leadership Team (FILT), where you will coordinate EH&S activities with the rest of the Leadership Team. You will operate in a multidisciplinary environment with engineers, computer scientists, agricultural scientists, and other functions and your work will meaningfully impact the evolution of the indoor agriculture industry.
This role requires 40-60% travel across our network of farms
What You'll Do:
Manage the EH&S programs across Farm Teams such as LOTO, Chemical Safety, Electrical Safety, PPE, etc.
Update and maintain EH&S database
Provide monthly KPI to leadership
Train, coach, and guide Shift Leaders (Shift Supervisors and Team Leads) to become high effective leaders preventing injuries through safety best practices.
Provide on-line EH&S performance reports to FILT (per shift / day and week) so that Farm Teams can quickly close performance gaps and/or escalate problems.
Lead Site EH&S Committees to drive a proactive agenda to promote people's health & wellbeing, prevent injuries and reduce environmental impact.
Onboard, train and develop leaders and farmers creating an environment where Safety is always part of how we operate.
Implement SOPs and drive compliance with OSHA and local regulations.
Ensure employees have the right tools, knowledge and equipment required to do their jobs effectively and safely.
Lead all environmental and safety regulatory compliance efforts and ensure proper documentation is maintained
Promote a culture of world class performance and continuous improvement that values learning and a commitment to safety, health and environment.
Maintain leading and lagging indicators that give a meaningful indication of safety performance
Who You Are:
An EH&S Operations leader with manufacturing or production Industry experience. Food manufacturing experience is preferred.
An EH&S professional with experience in creation and implementation of essential safety programs,such as LOTO, Chemical Safety and Electrical Safety.
A leader that knows how to establish relationships with hourly employees, Supervisors and Bowery Managers.
A leader with flexibility to connect with all shifts in the farm.
Able to travel 40-60% across our network of farms
Who We Are
Bowery is a place where everyone is welcome, included and empowered to reach their full potential
We live our shared values every day in both big and small ways: opt-in, think wildly different, break barriers together & be kind to the core
We are a mission-driven team of unconventional thinkers, problem-solvers, optimists and activators
We share a passion for giving back more to the planet than we take, growing deliciously abundant food without abundant harm
We are excited to hear from you!
Benefits as Good As Our Greens:
To support you and your family, we offer health, dental, and vision insurance with a range of monthly premiums based on your personal circumstance
Mental health resources; family forming support; long-term and short-term disability insurance; FSA; HSA and commuter benefits
company stock options so that you can reap the benefits of every Bowery win
The more balance, the better. We offer unlimited paid vacation, paid holiday - plus 16 weeks of paid parental leave so you can focus on what matters most
From internal mobility to a mentorship program and curated L&D initiatives, we are fully invested in your growth
Snacks including Bowery lettuce and salad kits available in the farms and at HQ
Our commitment to eliminating bias and ensuring pay equity goes beyond pay transparency. Click
here
(
https://bit.ly/3CUwuUY
) to learn more about how compensation works at Bowery, how we came up with the salary on this job posting, and what we're doing to ensure your compensation is internally and externally equitable.
The salary for this role will be $125,000. If this role is of interest to you, we encourage you to apply no matter what so we can see your profile and background. You can trust us to make an assessment based on your unique skills and experience and communicate where you are leveled.
Bowery is an equal-opportunity employer - a place that celebrates unique backgrounds, qualities, and cultures that will enrich the workplace. We are attempting to redefine what a sustainable agricultural supply chain can look like. We cannot achieve this mission without a team that reflects the diversity of people who want fresh, locally-grown food in regard to race, ethnicity, gender, sexuality, age, national origin, religion, family status, disability, military status, and experience. We strongly encourage people from marginalized communities to apply to join our team.