R&D Experiment Coordinator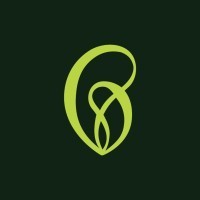 Bowery Farming
Kearny, NJ, USA
Posted on Wednesday, August 16, 2023
At Bowery, we're making wildly delicious food more accessible to everyone. Driven by our proprietary end-to-end technology, our farms are transforming the entire fresh food supply chain to be simpler, safer, and vastly more sustainable.
We have 5 farms in operation (including state-of-the-art R&D and innovation farms) and we're just getting started. We're backed by tech and agriculture industry leaders with $647M in equity and debt capital, and our products are sold in over 1,400 locations.
Working at Bowery is more than just a job. It's a chance to make a global impact with first-of-its-kind technology and ridiculously good food. We're always looking for passionate minds to grow (and eat) with us! Ready to make a real difference? Join us. We'd love to have you here.
About the Role:
We are seeking an Experimental Coordinator to join the R&D Operations team. This role will be the daily link between Farm Operations and Agricultural Scientists for our R&D farms. Working closely with Team Leads and Supervisors, this individual will interpret experimental requests into actionable workflows and look for opportunities to improve the day-to-day operation through process improvement and compliance workflows. This individual will interact cross-functionally across multiple teams including Agricultural Sciences, R&D Operations, Facilities Maintenance, Supply Chain, and Human Resources.
What You'll Do
Be the primary intermediary for the Agricultural Scientists and the R&D Farm Operations.
Manage the experimental proposal process to be in line with operational and facility bandwidth and change management procedures
Build and maintain daily crop planting, growing, and harvesting schedules based on overall experimental production plans and objectives.
Help translate production plans into farm staffing plans and raw material & seed procurement.
Monitor actual farm production versus the plan, and actual schedules versus the master schedule, to help to track down, evaluate, and integrate root causes and solutions when variance occurs.
Work with R&D Team Leads and Supervisors to train R&D Farmers on core processes to improve the working skill base of the R&D function.
Track and report on R&D Farm Utilization metrics & KPIs to ensure efficient operation of the facility.
Who You Are:
You ideally have experience in a food production environment; experience with agriculture, horticulture, farming or growing operations would be an added advantage.
Data-driven and able to translate extreme detail into easily absorbed output, with intuition for what matters most in a complex situation and the courage to stick to your guns, or to admit when you're wrong
A flexible thinker who is able to quickly adjust plans in order to meet changing needs
Collaborative teammate able to form trust-based relationships with cross-functional partners
Detail-oriented individual with strong organizational and time management skills
A good working knowledge of basic office software systems (Microsoft Office, Google Drive Suite, etc.). Familiarity with Asana and Airtable is an added benefit
Focused on safety as a priority and cultural mindset
Benefits As Good As Our Greens:
Free benefits from Day 1 for employee (Medical, Dental, Vision)
Heavily subsidized benefits for your family from Day 1
16 weeks of fully paid parental leave for all new parents (full-time employees)
Competitive vacation and sick time off
401K & company stock options
Company paid Life Insurance, Short and Long Term Disability
Free Mental Health Resources and Wellness Benefits including Spring Health (personalized quality therapy and psychiatry for mental health needs), Headspace (unlimited access to guided meditation sessions, Aaptiv (virtual fitness classes), Carrot (family forming support), Quit Genius (support for quitting addictive habits)
Uniforms and PPE provided by Bowery
Free leafy greens & more…
Our commitment to eliminating bias and ensuring pay equity goes beyond pay transparency. Click here (
https://bit.ly/3CUwuUY
) to learn more about how compensation works at Bowery, how we came up with the salary on this job posting, and what we're doing to ensure your compensation is internally and externally equitable.
The salary for this role will be $
21.25
per hour. If this role is of interest to you, we encourage you to apply no matter what so we can see your profile and background. You can trust us to make a leveling assessment based on your unique skills and experience and communicate that with you.
Bowery is an equal-opportunity employer - a place that celebrates unique backgrounds, qualities, and cultures that will enrich the workplace. We are attempting to redefine what a sustainable agricultural supply chain can look like. We cannot achieve this mission without a team that reflects the diversity of people who want fresh, locally-grown food in regard to race, ethnicity, gender, sexuality, age, national origin, religion, family status, disability, military status, and experience. We strongly encourage people from marginalized communities to apply to join our team.